---

by David Lyle
The classic work by MHA member David Lyle. About to be released in a new edition. Superb historical treatment of the development of masonry heating. 192 pages.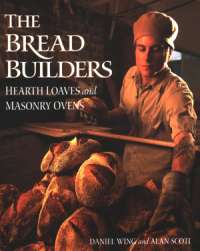 by Daniel Wing and Alan Scott
Definitive work on authentic hearth breads, including instructions for building a backyard bake oven.
Your webmaster rates it a 10
"Wing and Scott do more than get the details right: they get the right details. It is difficult for me to imagine any baker, amateur or professional, coming away from this book without having learned something significant, even profound, about the art of bread baking."
-Thom Leonard, author of The Bread Book
Retained Heat Oven Data - now available in the book.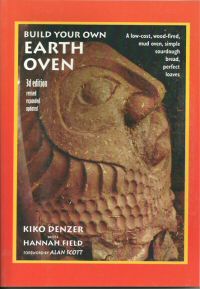 A simple, fully-illustrated handbook for making an oven from earthen materials (similar to adobe and cob). Another "10" on the webmaster scale!
Provides clear, step-by-step instructions for building and firing the oven. Also complete directions for making sourdough bread in the best (and simplest) artisan tradition.
"an excellent guide to building an Earthen Oven and lots more". My son-in-law just finished an Italian bread and pizza oven [that] cost $4,000. I told him I will soon build a horno of adobe for less than $100. Enclosed is order for 3 more books to get into hands of prospective oven builders and friends.
-- Clint T., Pueblo, CO
This unique study of the role of the bread oven in rural Quebec society also gives complete instructions on how to build a traditional outdoor bread oven. 115 pages, many illustrations.
The Taste of Bread
by Raymond Calvel
Translation of the French text, Le Gout Du Pain, c1990. A thorough guide to the basic ingredients in bread, the composition of bread dough, the various factors that influence the taste of bread, and precise directions for how to make good-quality bread, including recipes and detailed discussions for continued use.

Whole Earth "Fire" Issue (Winter 99)
"a must read" - ed.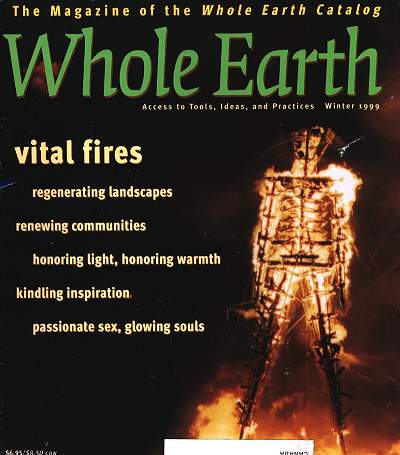 See also comments on this issue by James Wise on the letters page
Finnish Fireplaces - Heart of the Home


by Albie Barden and Heikki Hyytianïnen

MHA founding member Albie Barden is known as the Johnny Appleseed of masonry heating in North America. Heikki Hyytianïnen is Finland's foremost masonry heating expert. 103 pages.
available by mail from:
Bev Marois, Administrator
The Masonry Heater Association
RR2, Box 33M
Randolph, VT 05060

The New Woodburner's Handbook : A Guide to Safe, Healthy, and Efficient Woodburning


by Steve Bushway
MHA member Steve Bushway has written an excellent manual on the current state of the art in wood heating, including new technology such as masonry heaters and EPA-certified woodstoves. 160 pages.
Introduction

Ch. 1. Why Burn Wood?

Ch. 2. Wood: A Renewable Energy Resource

Ch. 3. Energy Conservation

Ch. 4. Choosing a Heater

Ch. 5. A New Era: EPA-Certified Wood Stoves

Ch. 6. Chimneys and Wood Stoves: An Intimate Relationship

Ch. 7. Combustion Theory: What Happens in the Firebox

Ch. 8. Fire Safety

Ch. 9. Stove Location and the House Heating System

Ch. 10. Wood Fuel

Ch. 11. Woodstove Fuel

Ch. 12. Fireplaces Still Have a Place

Appendices

Index
Setting Tile


by Michael Byrne
Michael Byrne knows more about the hands-on and theory of tile than just about anybody. Better yet, he knows how to communicate. One of the best masonry books your webmaster has ever read.
A lively, concise, and researched exploration of global warming. Reveals the end consequences of climate change, rebuts the arguments of climate change skeptics, and presents practical and affordable solutions to assure a climate-safe future.
John Berger writes about this subject with both enthusiasm and balance, giving the reader (particularly the layman) an overview of how we got to where we are in the global warming crisis and what can be done about it. There's even a handy section listing resources for taking action. The arguments put forward are are well-supported
The Fireplace
in the house as a system
by John Gulland

Best treatment to date of the issues around airtight houses, negative pressure, and fireplace and woodstove function. Very easy to understand, if you have a fireplace problem this book will make you say "A ha! so that's how that works!" over and over again. Highly recommended.
The Fireplace Book: An Idea Book of Fireplace Designs, Volume I

More than 100 color photos of masonry fireplaces, masonry heaters, and chimneys. Brick, sculptured brick, concrete masonry, and stone are used in a variety of styles. Included are descriptions of materials and sources used, an explanation of masonry heaters, and a glossary of fireplace terms.
The Fireplace Book: An Idea Book of Fireplace Designs, Volume II

One hundred new photographs of masonry fireplaces, masonry heaters and chimneys compliment volume I and provide beautiful examples of the almost infinite combinations of colors, sizes, patterns, and shapes available. Includes information on selecting firebox mortar, flashing chimneys, constructing a chimney crown, and building a Rumford fireplace.
Standard for Chimneys, Fireplaces, Vents and Solid Fuel Burning Appliances
by National Fire Protection Association
Stoves for People : Proceedings of the Second International Workshop on Stoves Dissemination
by Roberto Caceres
The Forgotten Art of Building and Using a Brick Bake Oven : A Practical Guide
by Richard M. Bacon
Lime Mortars Preparation and Use of Lime Mortar. An Introduction to the Principles of Using Lime Mortars
Scottish Lime Centre. 1995, Edinburgh, Scotland.
This informative 60-page book draws together existing information on traditional lime mortars for the benefit of specifiers and craftsmen working with traditional masonry-built structures in Scotland and around the world. This is one of the most informative books ever written in the usage of traditional lime mortars.