---
Test HK-J05
January 13/08
Hard maple, medium pieces, 16% moisture, 52 lbs
8 pieces, 3.6 lbs kindling
Cold fuel, stacked in warm firebox for 4 hours. Warm heater (24 hrs)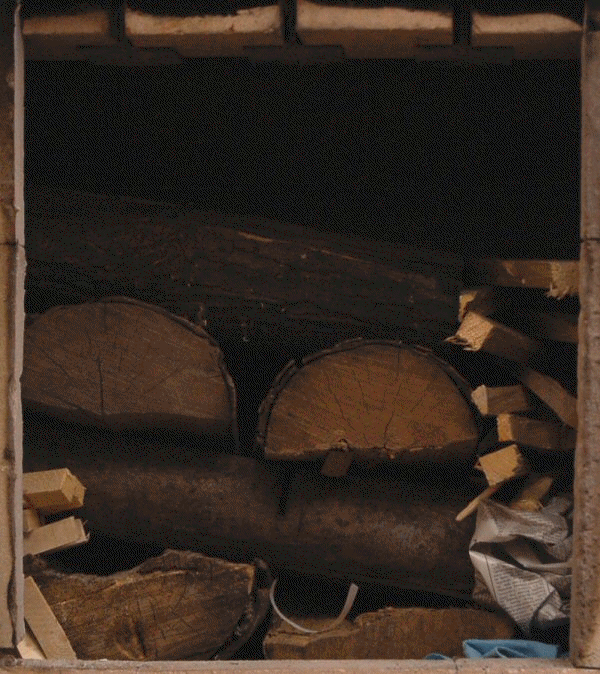 Animation, 2 minute intervals.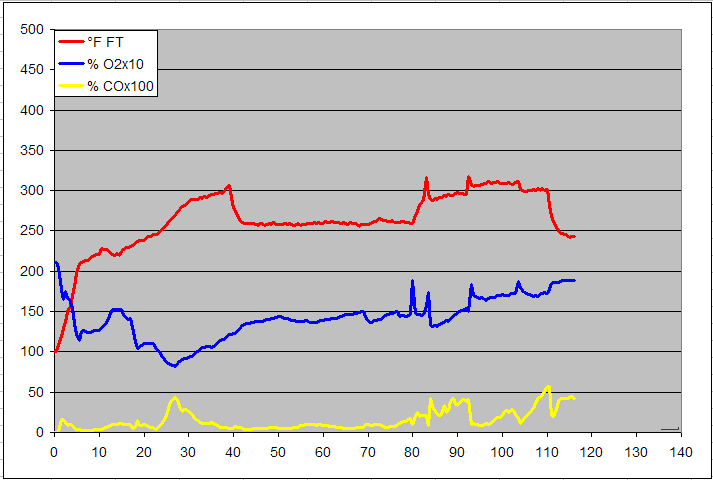 Flue gas
Ashbox door closed (air cut back) when stack temperature reached 300F (35 minutes). Both bells were open (slower rise in stack temp)
Spikes in stack temp after 85 minutes correspond to pokes.
A repeat of the last run (similar to reference run HK-H20), except pile did not fall towards glass.
Also, gas data for run HK-J04 was estimated.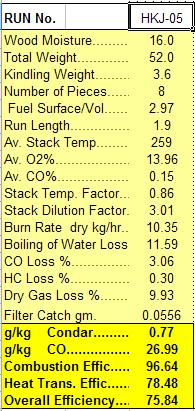 Condar Spreadsheet Results

Condar Spreadsheet (includes detailed fueling data)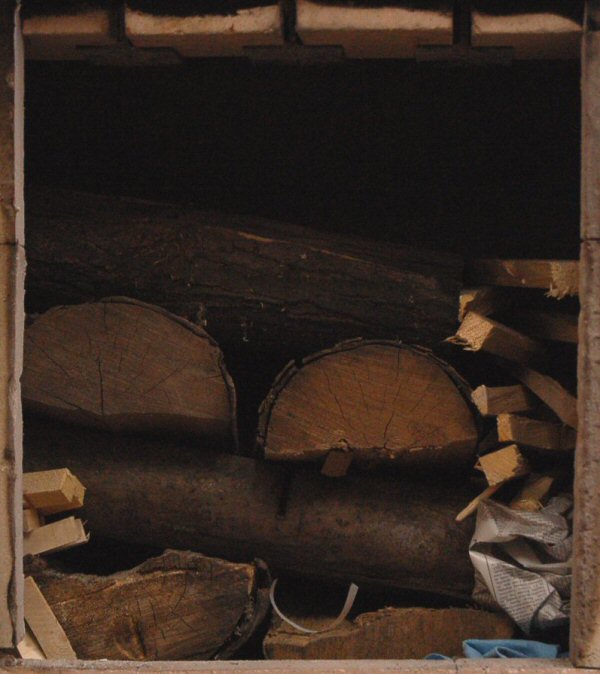 Fuel stack.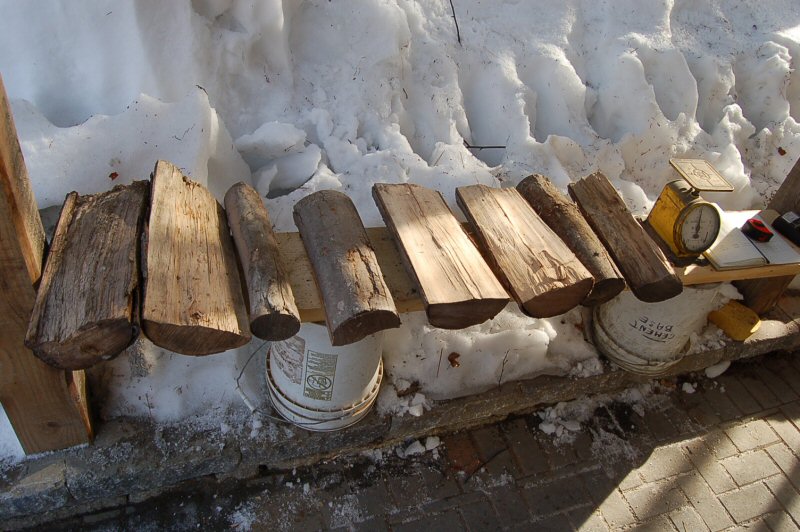 Fuel load. Pieces are numbered 1-8, left to right. See Condar spreadsheet for fueling details.
Graphical data comparison of Condar tests
---
This page was updated on January 17, 2008
This page was created on January 13, 2008