---
Test HK-J06
January 14/08
White birch, medium pieces, 20% moisture, 62.1 lbs
10 pieces, 3.5 lbs kindling
Cold fuel, stacked in warm firebox for 90 minutes. Warm heater (24 hrs)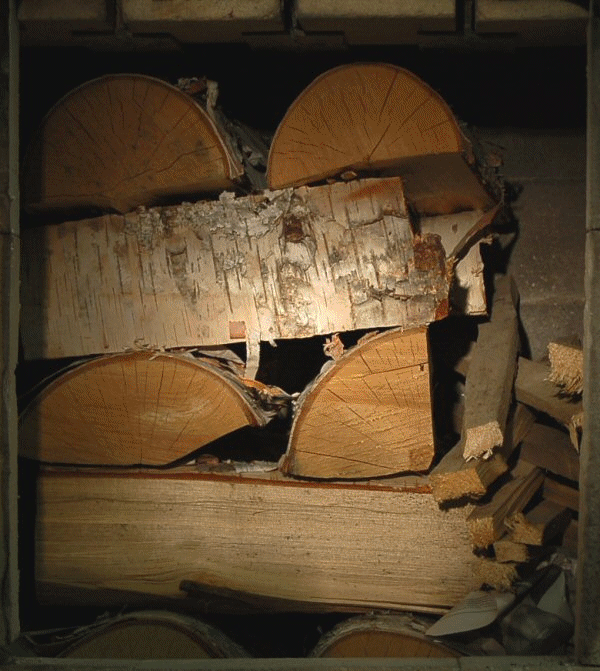 Animation, 2 minute intervals.


Flue gas
Ashbox door closed (air cut back) when stack temperature reached 320F (18 minutes). Both bells were closed at
start, opened at 22 minutes
At 20.5 minutes, the wood pile fell towards the glass. It was poked back straight at 60 minutes.
The lowest CO/CO2 ratios ever were recorded during this run (.0012). See Testo data file.
Spikes in stack temp 60 minutes and after correspond to pokes.
Quite a clean start for white birch. A small hot kindling fire went to the rear corner immediately. Not too much
bark was exposed to the kindling (see stacking photo), so startup was very controlled compared to other birch runs.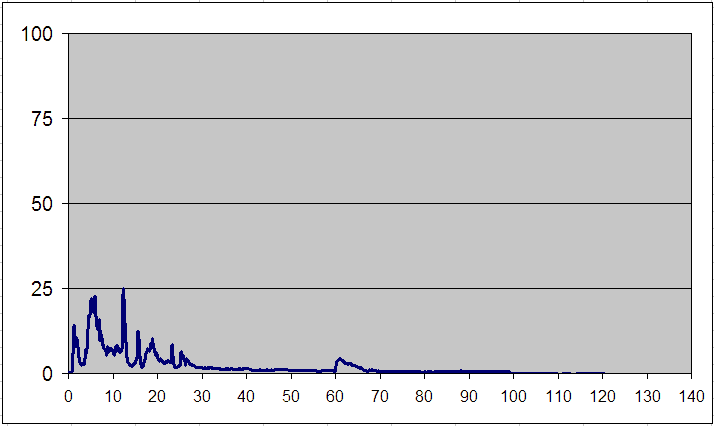 Opacity.
The small spike at 60 minutes was when the pile was poked back upright, after falling towards the glass at 20.5 minutes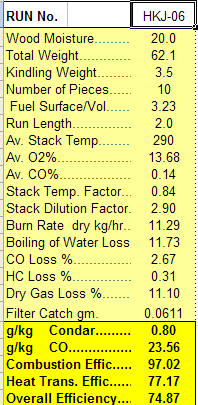 Condar Spreadsheet Results

Condar Spreadsheet (includes detailed fueling data)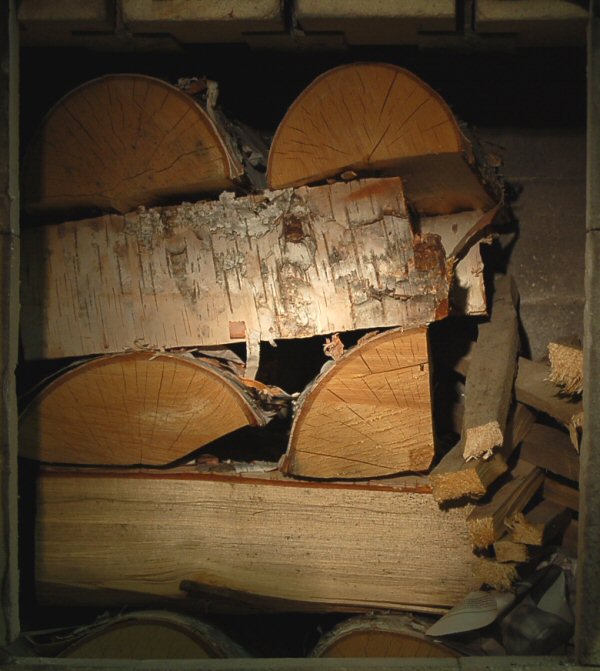 Fuel stack.
Graphical data comparison of Condar tests
---
This page was updated on January 17, 2008
This page was created on January 14, 2008