---
Test HK-J29
February 22/08
Mixed hardwood, 18% moisture, 70.3 lbs
Round pieces, 2 small pieces of white birch on top, 9 pieces
Stack sloped slightly towards kindling
Warm heater (132F firebox temp), cold fuel
Side ignition
Cold kindling, 3.5 lbs (not enough)
Almost identical load to run HK-J26 (very clean), except a borderline start, requiring one additional piece of kindling.
Interesting example of non-linear system -- high sensitivity to initial conditions.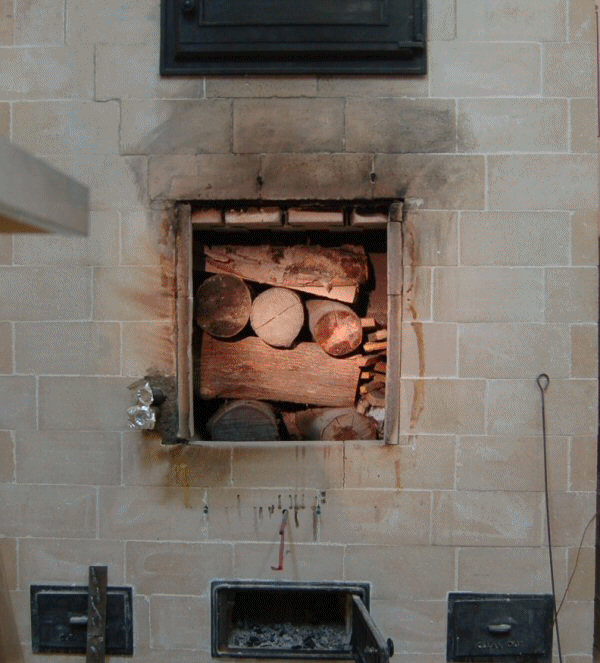 Animation, 2 minute intervals.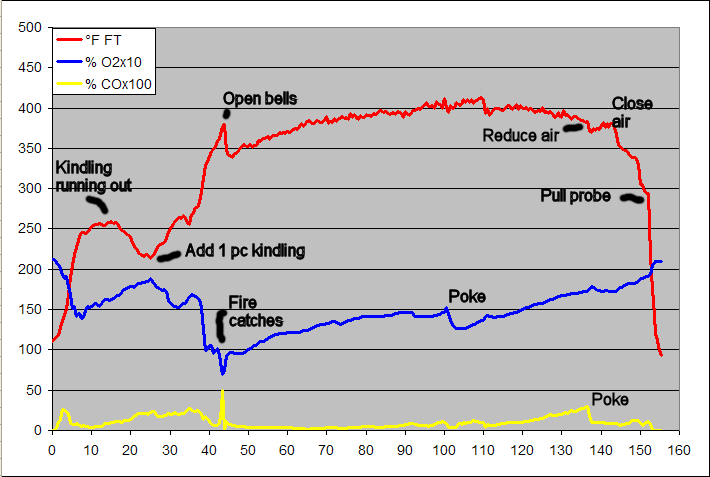 Flue gas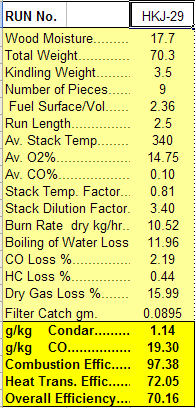 Condar Spreadsheet Results

Condar Spreadsheet (includes detailed fueling data)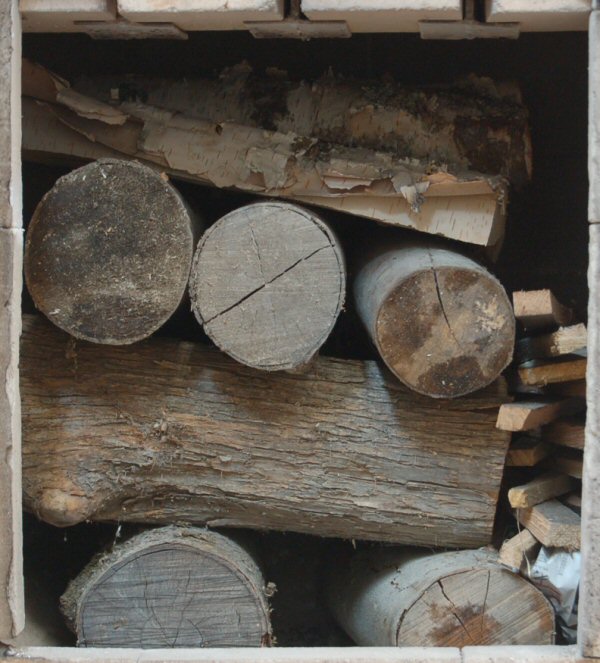 Fuel stack. Kindling on right side. Smaller pieces on top.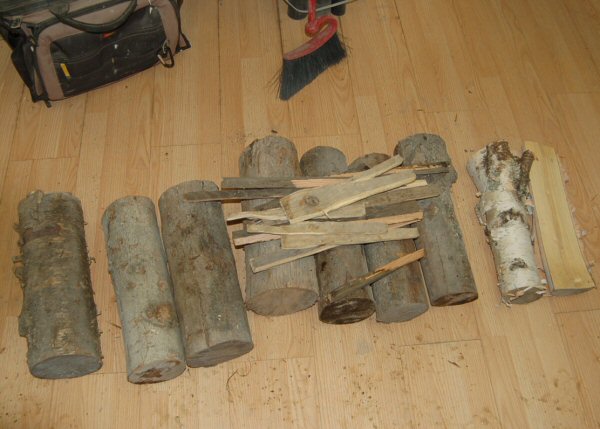 Fuel pieces, numbered 1 - 9 from left to right.

Graphical data comparison of Condar tests
---
This page was updated on February 22, 2008
This page was created on February 22, 2008