---
Test HK-H20
March 11/07
Small to medium maple. Warm heater. 54.2 lbs
Previous fire: 24 hours.
Grate air open. Ashbox door open until stack temperature reached 400F (11 minutes) and then closed (air open)
Reference run.
This run was a best guess as to an optimum fuel loading and optimum air.
Very clean, low PM, low CO, very good efficiency.
The CO/CO2 ratio was the lowest recorded during the series, with a minimum of .0039 from minute 50 to minute 55
CO bottomed out at 226 ppm, or 0.023% (at 13.2% oxygen)
This run will serve as a benchmark for comparison for future tests.
This concludes the HK-H test series. Next testing will be at 2007 MHA Meeting,
April 13th - 19th.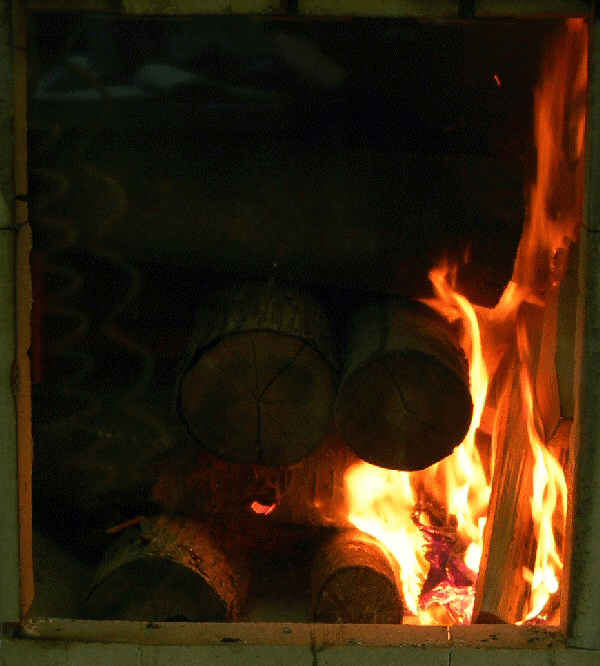 Animation, 2 minute intervals. 60 frames.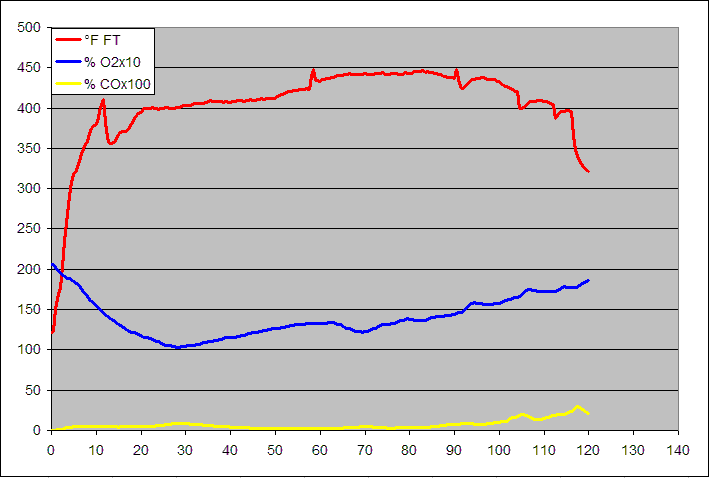 Flue gas analysis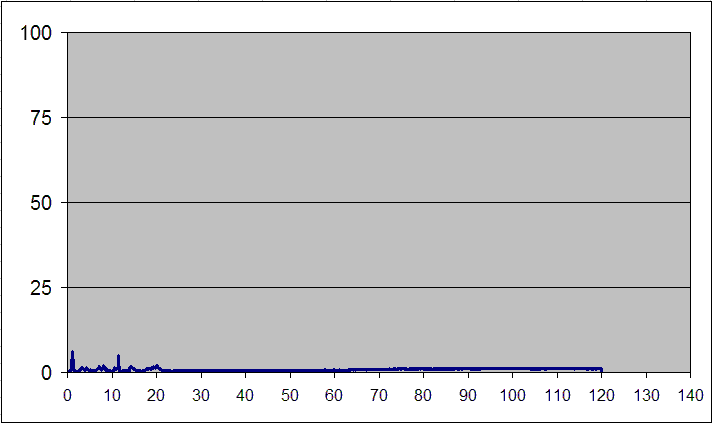 Opacity.

Condar Summary (added Jan 9/08)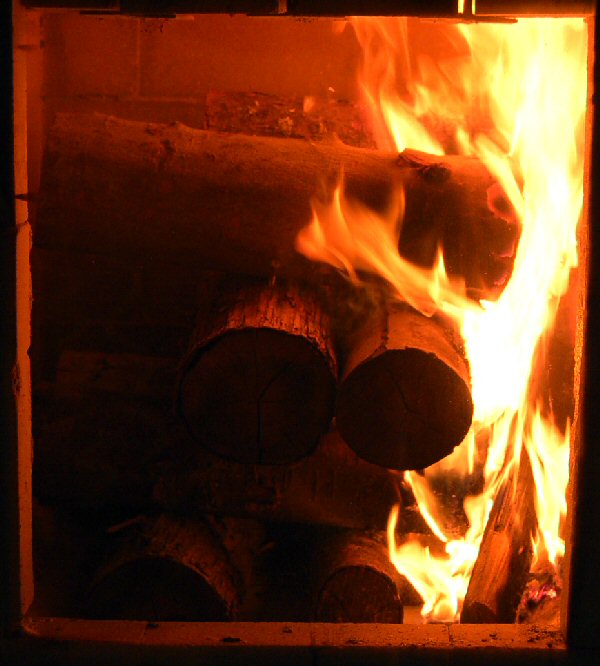 Fuel Load
---
This page was updated on January 9, 2008
This page was created on March 11, 2007