---
Test HK-J01
January 4/08
White birch, 20% moisture, 51 lbs
Cold heater, Cold fuel
8 pieces. 2 lbs kindling.



Animation, 2 minute intervals. Photo quality is poor due to a temporary issue.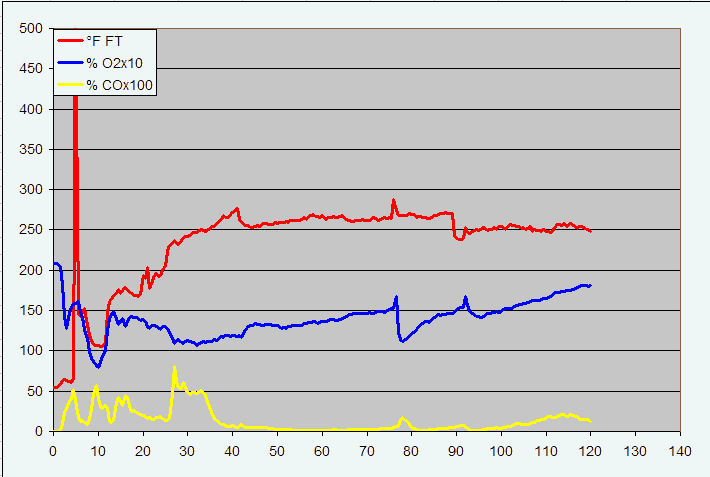 Flue gas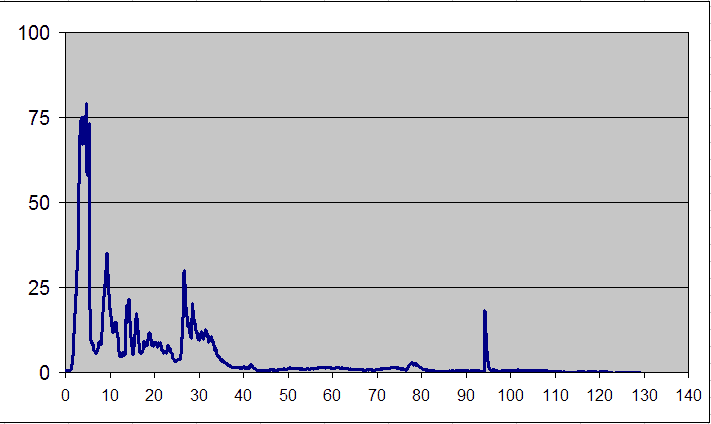 Opacity.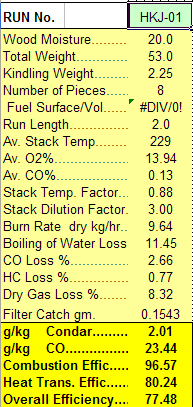 Condar Summary
Condar spreadsheet (also contains fueling data)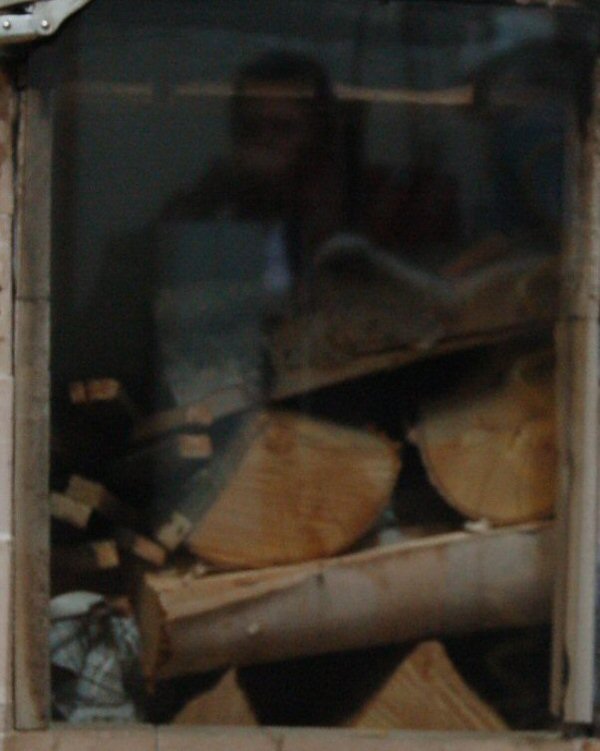 Fuel stack.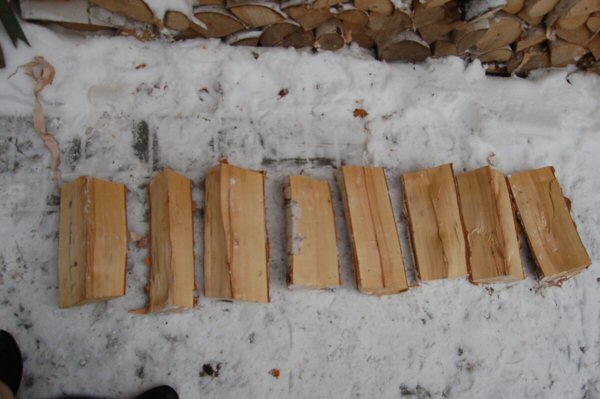 Fuel pieces are numered left to right. The are stacked in the firebox in a prescribed order.

Graphical data comparison of Condar tests
---
This page was updated on January 17, 2008
This page was created on January 6, 2008