---
Test HK-J13
January 28/08
ASTM fuel crib supplied by OMNI, 10% moisture 44.6 lbs
12 pieces, 2 lbs kindling
Room temp fuel. Warm heater (24 hrs)
Kindling from the side.
Normal air slot in front - 1"
Compare with crib tests
HK-J12, HK-H13, and HK-H12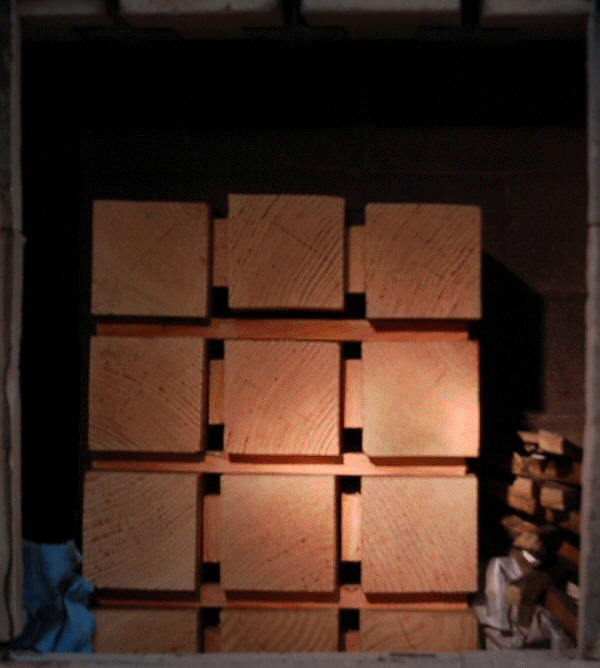 Animation, 2 minute intervals.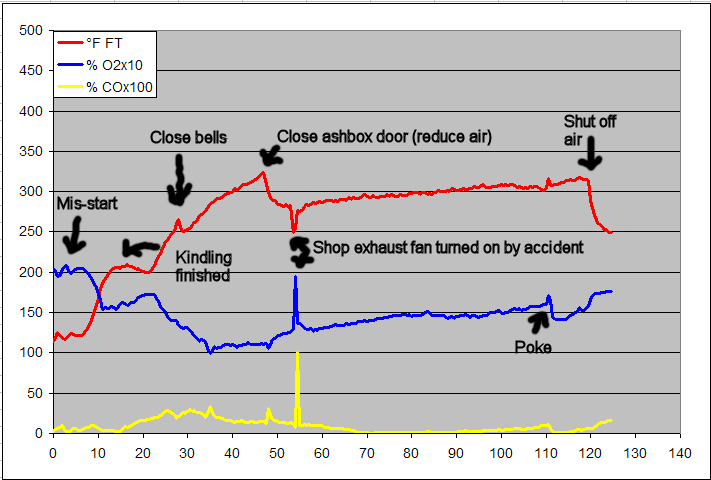 Flue gas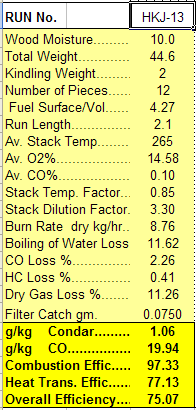 Condar Spreadsheet Results

Condar Spreadsheet (includes detailed fueling data)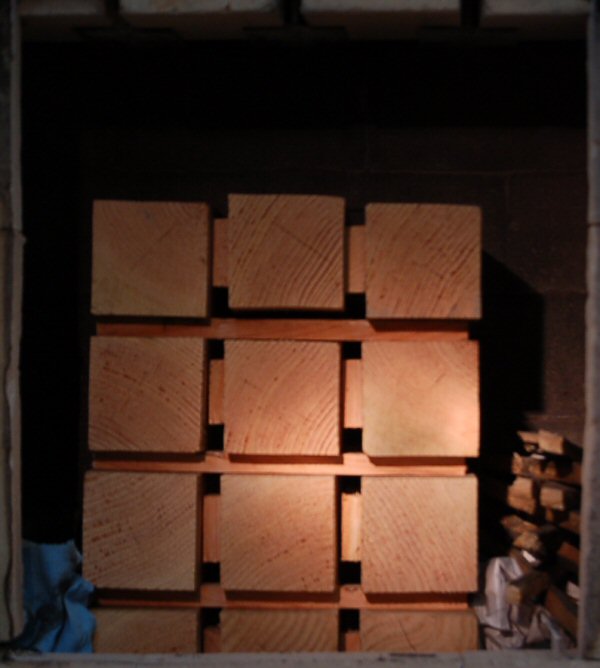 Fuel stack. Kindling is on the right side.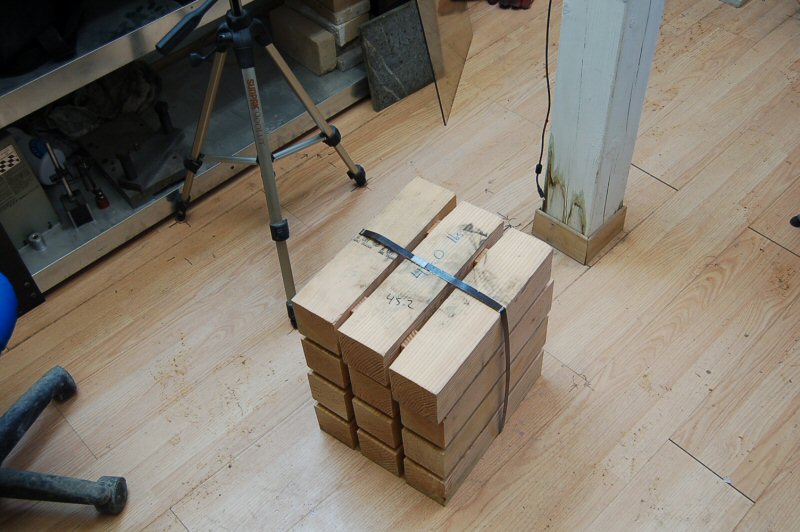 Fuel crib
Graphical data comparison of Condar tests
---
This page was updated on January 30, 2008
This page was created on January 28, 2008